Why Stay Here?
Family
caring for
family.
We're a family-owned rehab, serving the family-oriented communities in Astoria, Queens.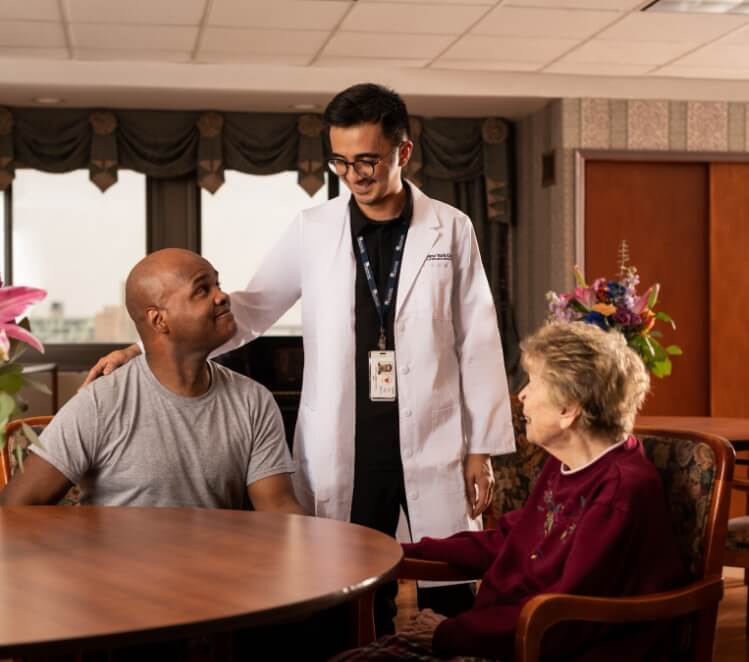 We speak:
Greek
Polish
Italian
Spanish
Creole
Tagalog
Bengali
Romanian
Russian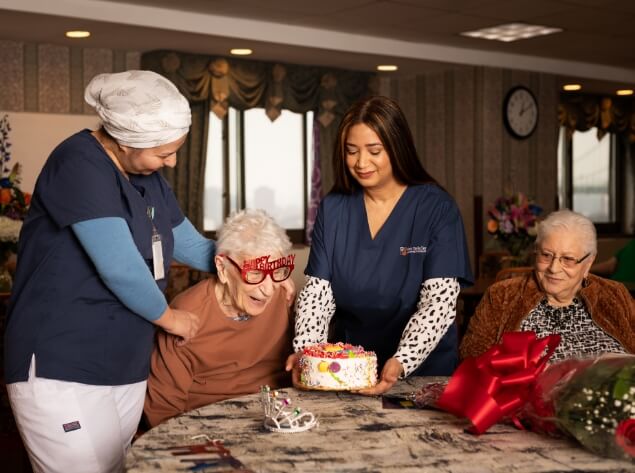 Short-term Rehab
Getting help for a loved one.
Whether it's a short-term rehab stay after surgery, or helping your parent relocate from their current home to a more supportive environment — making that move is never easy.
Knowing that your loved one is with a team that cares?
Takes the burden off the family and loved ones.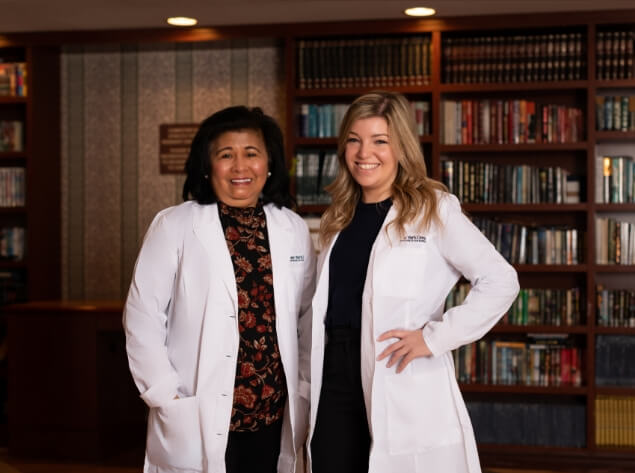 Meet the family you can lean on when it's tough.
Our family-owned rehab is made up of a team who has been here for over 2 decades.
From ensuring every detail of your loved ones care is met, there is always a real human ready to answer your call!
Life
happens
here.
Our admissions team will guide you and
ensure a smooth process.
"

The staff cares.

Empathetic and helpful especially my social worker explained things super well. Happy to be on the mend some day at a time.
"

New York's Finest

Wonderful staff, beautiful spacious rooms. One of the best in N.Y.!
"

NYCR's environment is part of the healing process!

Best nursing rehab experience! They made me laugh and took the best care of me. I have improved so much from all the movement and therapy!
What we believe
We believe in family.
Family is important to our residents. We ensure family is involved, included, and heard.
We believe in action.
When a family member calls us, we go beyond just listening; our team is empowered to actually help your loved ones feel cared for.
We believe in culture.
From religious services for all denominations to serving familiar traditional cuisines, we aim to preserve your loved ones' lifestyles.
We believe in positive results.
We support our residents so they can regain their independence, improve their functional abilities, and be their best selves.
We believe in togetherness.
We bring staff, family, and residents together to create a feeling of real community.
We believe in holistic wellness.
Recreation is a part of recovery. Feeling their best physically, mentally, & emotionally happens when residents love how they're living life!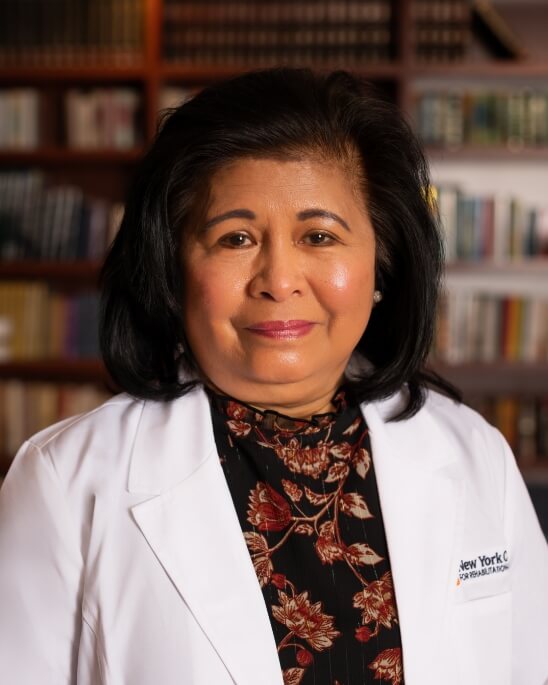 "Nurses heal the heart, mind, body, and soul of their patients, families, and significant loved ones. It takes strong, compassionate, brilliant-minded nurses to heal our community with purpose and passion to keep up their good health and well-being."
Anita Hall, RN, BSN
Director of Nursing Services

Find a community you can lean on at New York Center Rehab.
Our admissions team will guide you and
ensure a smooth process.