For individuals recovering from stroke, fractures, falls, joint replacement surgery, pneumonia, COPD, acute bronchitis, and more.
We are incredibly proud to claim that we are the third to the best home in all of New York!
Learn more
How we'll get you back to better: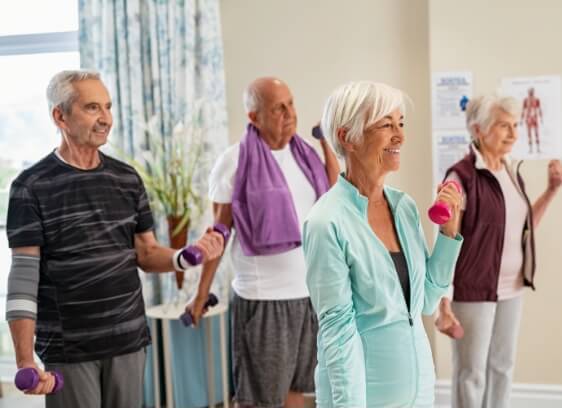 Body
With our expansive, modern gym and team of world-class therapists, you'll learn to increase your strength, mobility and fine motor skills.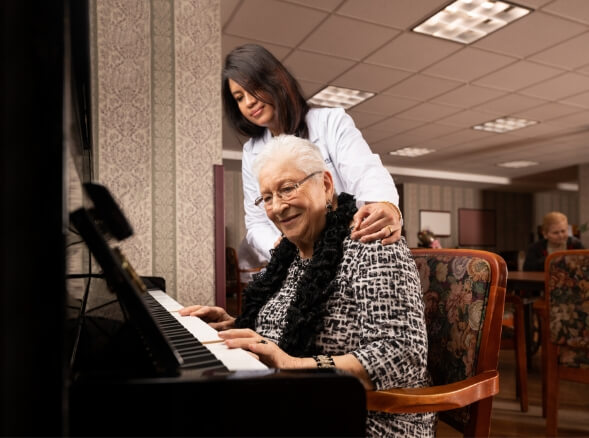 Mind
Movement and mindset are deeply intertwined. With encouragement, music, and laughter, we'll motivate you to reach beyond what you thought you're capable of!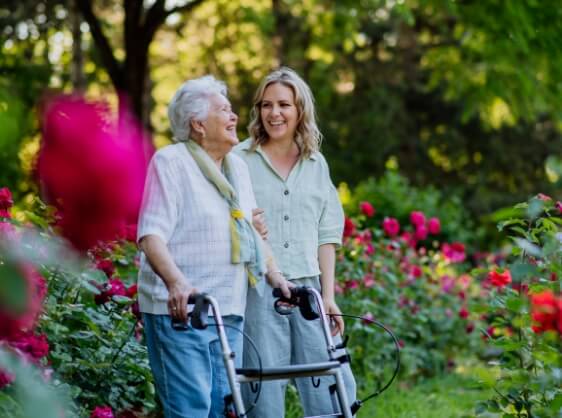 Spirit
We're proud to cater to the diverse communities of Queens and beyond with multiethnic therapists, cultural food, and varied recreation, helping all residents feel at home.
Happy,
healed, and
home again!
What's living at New York Center Rehab really like?
Hear from our residents!
"

I've been here only a few days and I already love this rehab.

The care is great. I had procedures on both my feet. Which limited my ambulation. They also close monitored my diabetes, Thyroid, blood pressure, and chronic kidney disease. Thee physical therapy was excellent. The staff took good care of me. The food is good. Facility is clean of course they come a clean the room everyday.
"

All Staff is amazing.

Since we got here we have outstanding excellent service. From the admission process and they special selected the room we wanted and came though. The nurses are fantastic during the day and night. They go above and beyond.
"

Very happy here.

The facility is very thorough with all your history and very interested to resolve all the medical issues you have so you can go home stronger than before. Thank to you to the good staff here especially the admissions and nursing.
"

Caring from the start!

Walking in the door for the first time, the procedure for entering was clear and the women behind the desk, cheerful and caring. I found that was true all through the building. They understood that visitors play a part in the healing process, and welcomed me.
"

Loved having my father here!

My family and I were always warmly greeted and shown courtesy by the employees at the front desk. They were very helpful with any questions we had. In addition, the social workers were thorough in providing relevant information to us.
"

Very happy here.

Taking care of my loved one. Super motivating staff with the rehab and shower. Thank you all.
Our Services
Physical
Therapy
Occupational
Therapy
Speech
Therapy
Physician
Services
Respiratory
Therapy
Recreation
Therapy
Wound
Care
Pain
Management
24-hour Skilled
Nursing (RN/LPN)
Psychological
Counseling
Outpatient
Dialysis
Dental, Podiatry,
and Ophthalmology
Dietary/
Nutrition
Hospice &
Palliative Care
Comprehensive
Discharge
Planning
Your hospital stay is over.
What's next?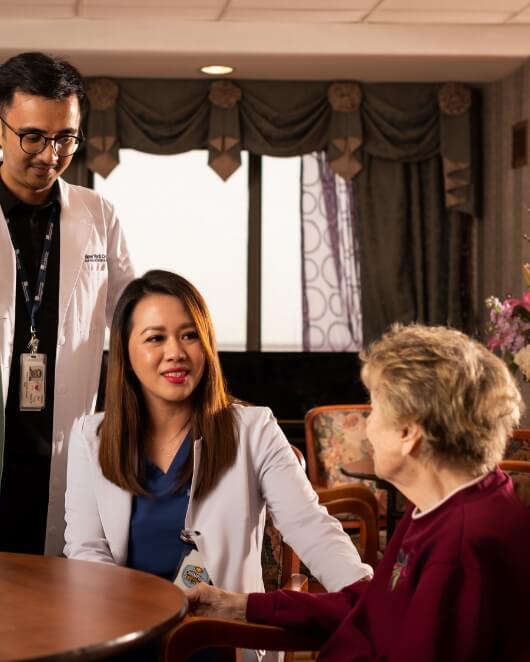 01
Seamless Admission
After a hospital stay, stress is the last thing you need. Our capable team will work with your care provider directly throughout the admission process.
02
Your Rehab Stay
Ready to work hard? Your wellness team — therapists, nurses, and more — will carry out your personalized plan of care, getting you back to better in no time!
03
Looping in Loved Ones
When it comes to your wellness, consistency is key. We'll follow up with your family, sharing long-term goals and progress reports.
04
Home Again
Ready to live your best life? Your social worker will help you with the discharge planning paperwork, at-home care and more!

Recover at our award- winning rehab facility!
Ready to get started? Our admissions team is here to answer your questions, hold your hand, and walk you through the process.