We speak:
Greek
Polish
Italian
Spanish
Creole
Tagalog
Bengali
Romanian
Russian
Renewing Lives with Care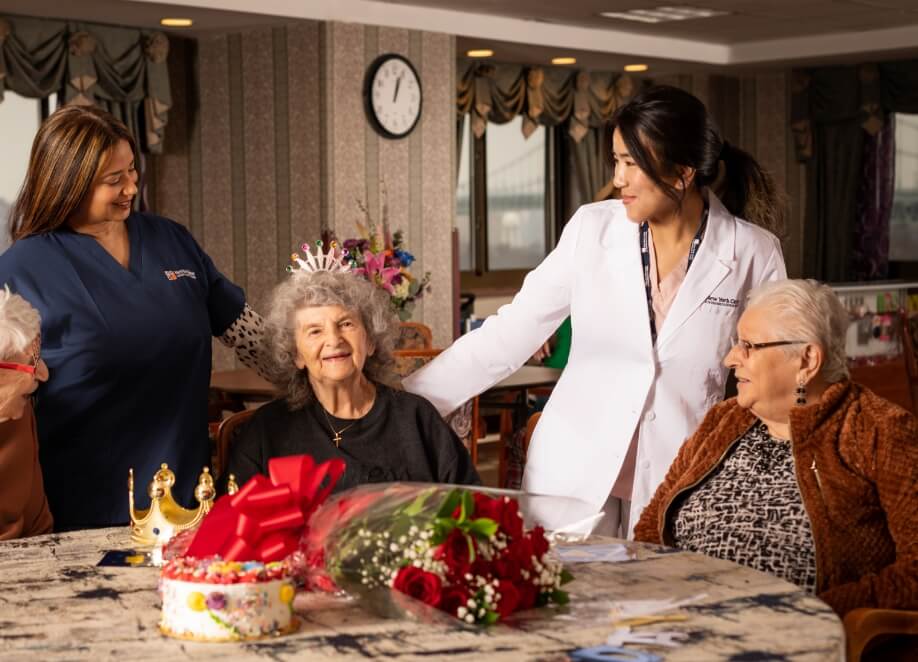 Short-term Rehab
For getting back to yourself — and getting back home.
Welcome to state-of-the-art rehab center, personalized care plans, and therapists who cheer you on, every step of the way!
Discover Rehab Services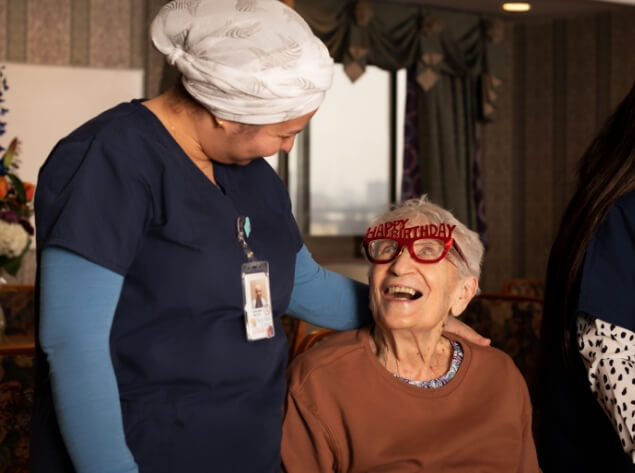 Long-term Rehab
For a home filled with family, community, and wellness.
You'll love the spacious, homey rooms (with soaring New York City views!), top-notch rehab care, and enriching lifestyle programs.
Discover Long-Term Care
Memory Care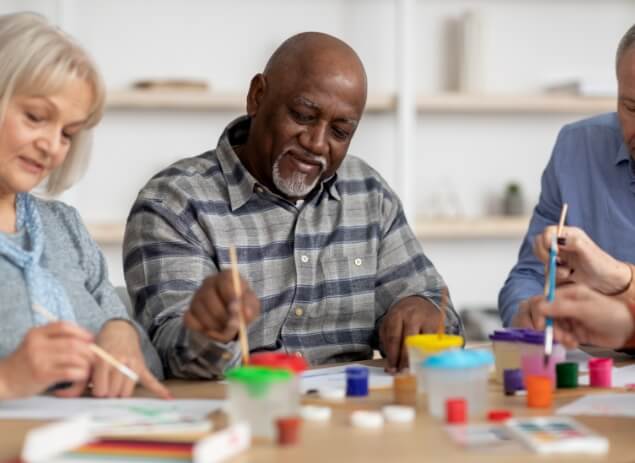 For a safe, soothing, supportive environment.
Our memory care program offers tailored recreation, a cozy environment, and a deeply caring, connected team.
Wellness of body, mind, and spirit.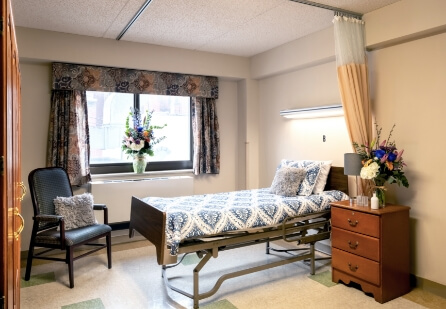 Amenities
Spacious homey rooms with stunning skyline views, rooftop patios, free Wifi, cozy lounge areas and more, so you'll feel cared for and comfortable!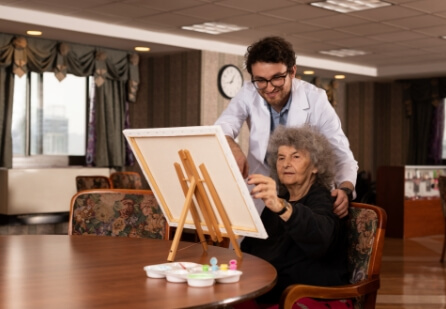 Recreation
Everyone likes to spend life differently. That's why our recreation programs are as varied and fun as the residents who stay here!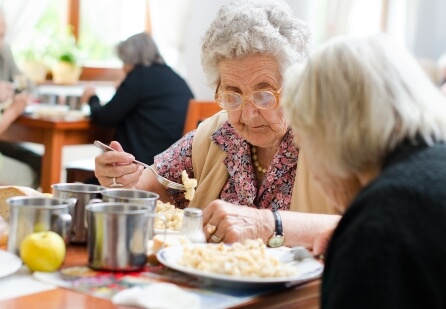 Dining
Enjoy delicious gourmet meals, customized to your preferences, and snacks any time of the day!
Kosher | Halal
Life
happens
here.
What's living at New York Center Rehab really like?
Hear from our residents!
"

Great communication!

To have the information flow as smoothly as possible and to have my mother taken care of competently and compassionately is all I ask. To have that happen and then some is something to be grateful for in this day and age.
"

Loved having my mother here!

On behalf of my family I would like to express our deep gratitude for your work over the last few years taking care of my mother. Each day she was treated with kindness and tenderness in your facility.
"

Big thank you!

On behalf of my wife and I, I am expressing our heartfelt gratitude to the Recreational Director and her staff for their extraordinary courtesy, tender caring attitude and always with a loving smile. This attitude is always extended to all residents at NY Center.
"

The kindest staff.

My experience here is wonderful. The staff is kind. I couldn't have picked a better place to recover and be cared for all my needs. The atmosphere is so great.
"

I loved visiting!

It was really nice being here as a first time visitor, they treat patients really nice. They check up on them a lot , make sure they're ok always and their food is really good, healthy for the patient, and it's always fresh. I recommend you to bring your loved ones here to have the best care u wanted them to have!!
"

Consistent, good care!

I really do like the therapist. I appreciate the caring staff here. I prefer not to take medications and go natural I appreciate everyone's support here especially the nurses.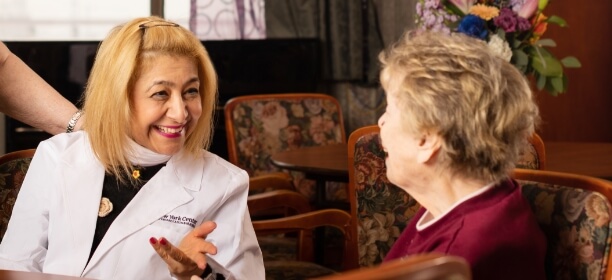 Ready for a tour?
You will be delighted to visit our beautiful facility — and our warm, engaging team!
View our virtual tour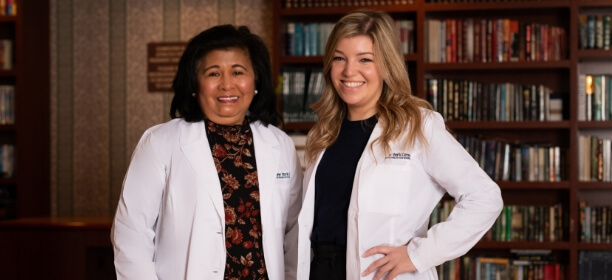 We're here to help!
Our admissions team will guide you, answer your questions, and ensure a smooth process.
Start a chat
Frequently asked questions
What are your admissions hours?
We accept admissions 24 hours a day, seven days a week.
Can I come visit?
Absolutely! Call us at 718.626.4800 x 6120 or reach out here to visit our facility in person. You can also check out our virtual tour online!
My loved one has specific dietary needs. Will you cater to their needs?
Every resident's nutrition plans are designed by a registered dietitian and customized for their individual needs. Whether your parent has allergies, religious requirements, or a family favorite
— our kitchen caters to all!
My loved one has Alzheimer's/dementia. Do you offer memory care?
Our memory care program offers the highest level of support and care, along with specialized recreational programming and personalized plans of care that focus on stimulating memory and overall wellness.